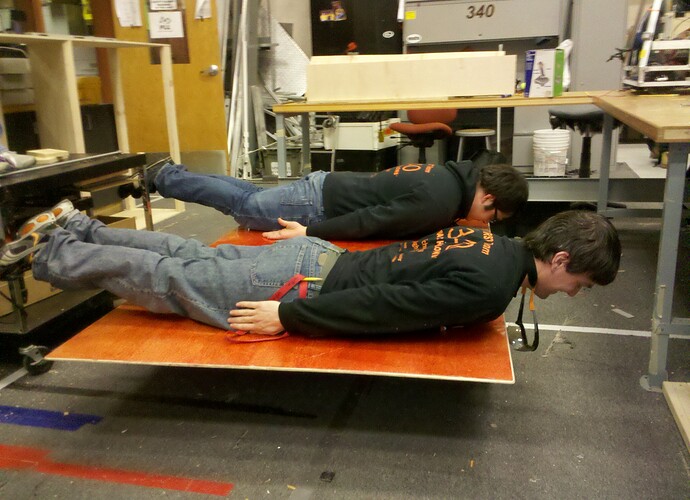 The guys from
FRCTop25.com
have a little fun in the shop before heading home for the night…
So three robots can fit it on the bridge without an issue! Good to know!

Nice to see you Mike and Justin!
nice job. I find that very amusing.
Batmaning from the edge would be more impressive.
Thats funny, that gave me a good laugh

I'll take planking for 20points.
Assuming they were good enough to make to elimination matches.
Why is this not on either of yours facebook?