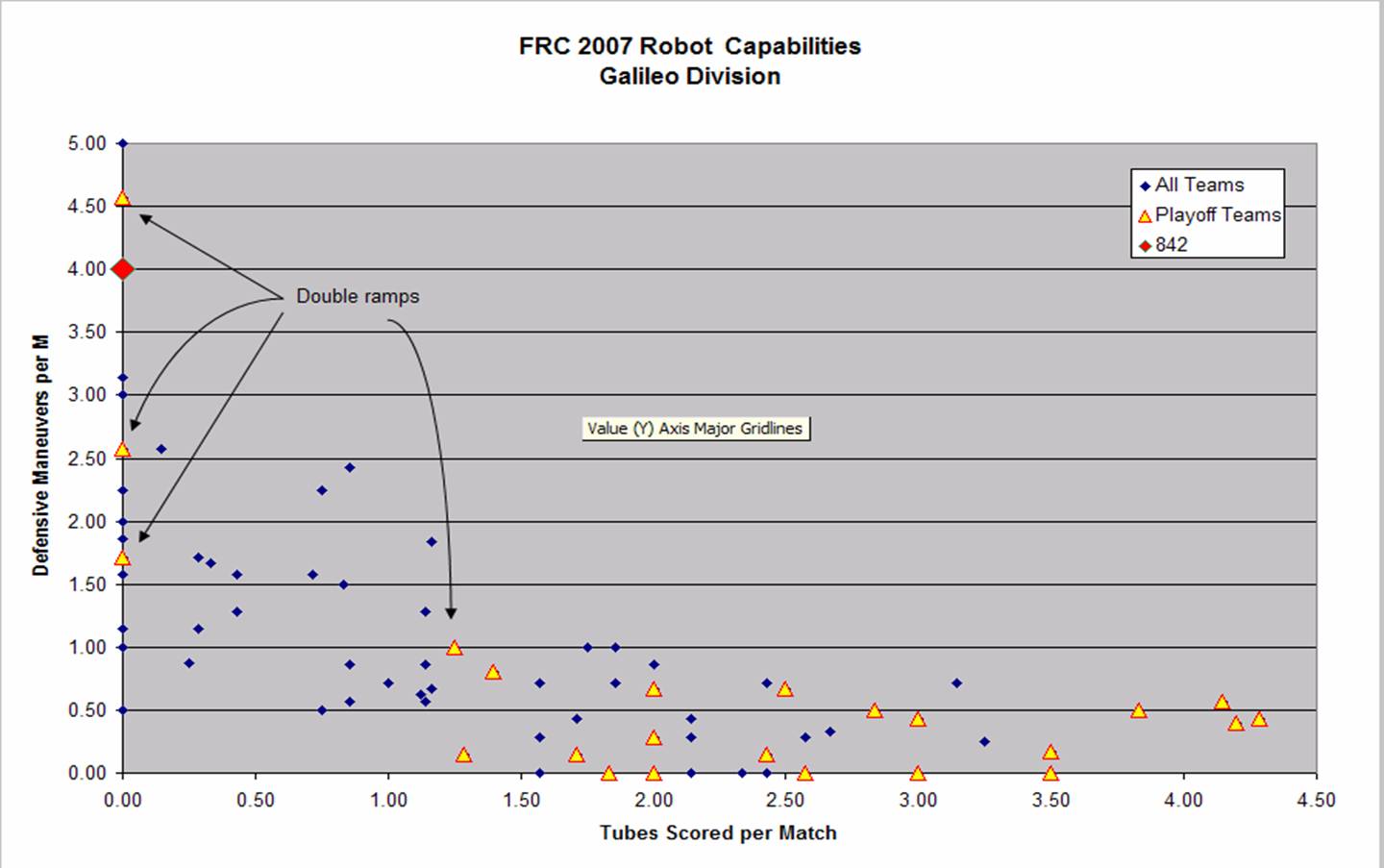 Here is the graph from data from the Digitally Enhanced Scouting System, DESS. Karen one of our mentors owns a company, Inventivity, who with our help will be producing these for teams who wish to purchase one a system next year.
You can download the data from here
http://www.phxhs.k12.az.us/education/components/scrapbook/default.php?sectiondetailid=50067&pagecat=322
enjoy!