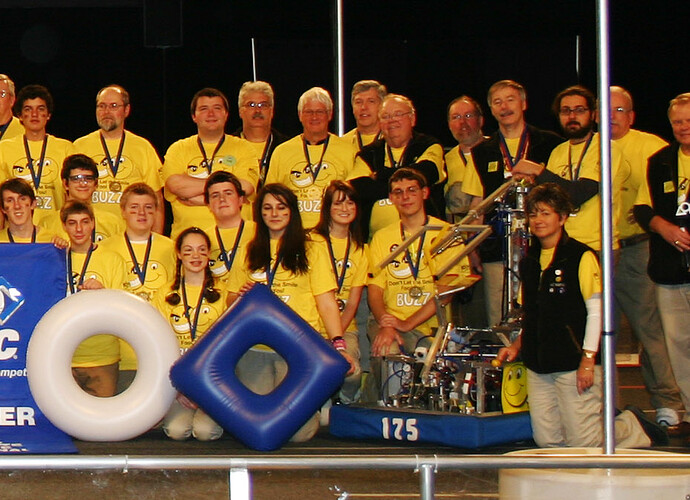 The 2011 Champions of the BAE Systems Granite State Regional: Buzz Robotics 175, Mechanical Mayhem 1519, and Aces High 176.
The real strength of this alliance wasn't in the capability of any one incredible robot, but in a strong alliance of three excellent robots and a well-executed game strategy.
Mechanical Mayhem 1519 thanks Buzz Robotics 175 for choosing us to join their alliance, and Aces High 176 for being incredible alliance partners. We'd love to be allied with both of your teams again in the future!
Photo Credit: Stu Karlsruher of 175 and Jonathan Heinzl of 1519, with photoshop by Ken Streeter