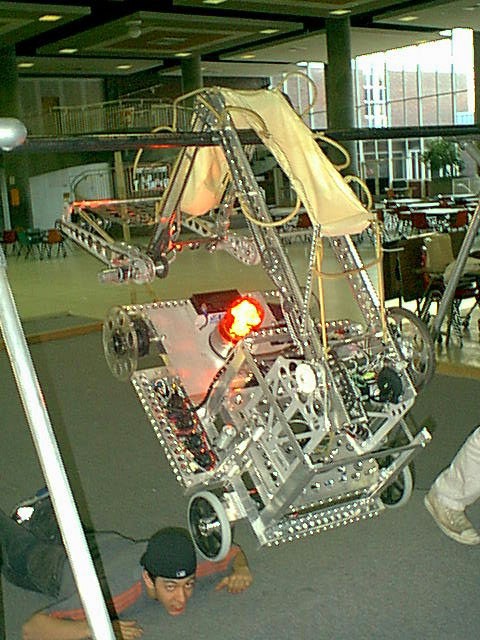 "What's My Line" or in this case- Guess the Bot!
Since the 2004 game has many of the elements from 2000, I been going thru my scrap books of amazing robots from year 2000. I found this many and here is one of them. So guess who's robot this is.
Hint: the team number has two digits only.