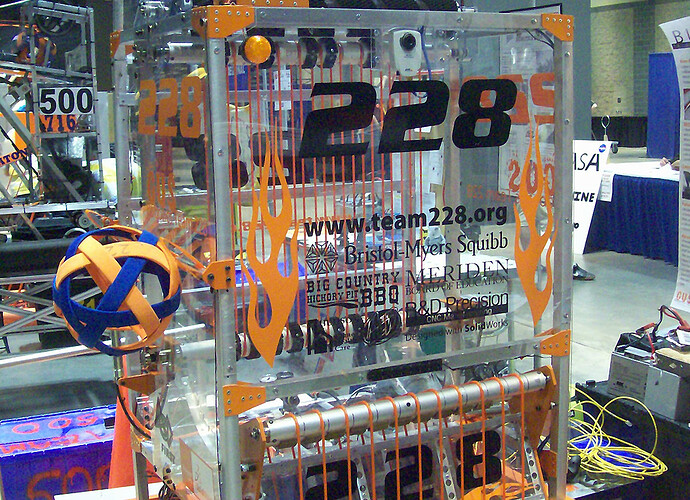 CT Regional Motorola Quality Award Winner
After we completed our post-ship modifications to the robot on Thursday, literally there was nothing else the students did in the pit except change the battery, clean dust off the Lexan covers, and tighten a screw they forgot to Loctite. Once, they were bored so I had them lossen and retighten the CIM motor timing belt drive on the ball intake.
Nothing broke, and the total extent of damage to the robot (which was subject to some gruelsome New England defense, while we shot some balls over them into their trailers ;)) is a cosmetic scratch in the powdercoating on the ball intake sideplate.
I'm proud of all the students and mentors on Team 228 for their amazing work this season!