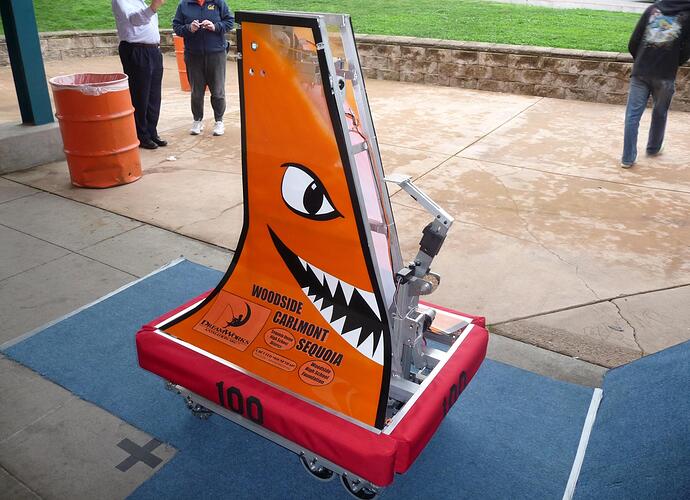 Features:
-Deploys an arm with a hook, to lift ourselves. Lifts in around 4 seconds.
-Articulated ball magnet; maintains control of the ball while turning and backing up.
-Swinging "Hammer" style kicker. Can kick anywhere from 2' to 35'
-Six wheel, "clustered" drive train (4 6" tractions, 2 double omnis). Easily climbs bumps.
-Camera aiming.