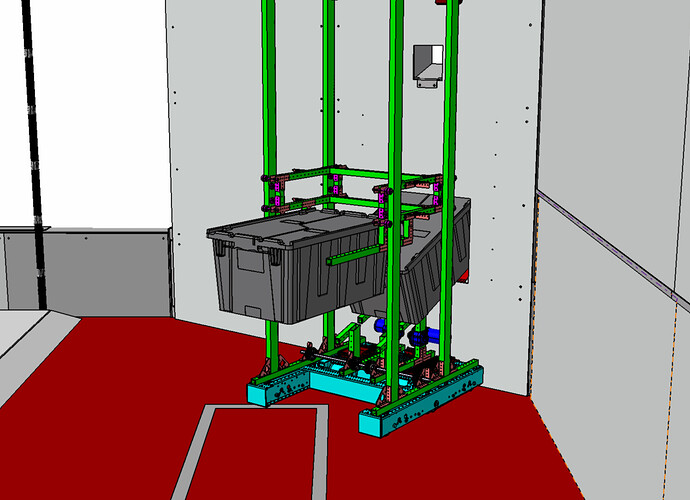 Here is our final primary design for a bot that builds a 4 tub stack at the feeder station. Tubs would load into position through the bot and then be lifted via Indiana 3 day build fork lift. 4 CIM drive motors, 2 CIM lift motors,
If we get done early we will add 2 AndyMark 9015 for H drive and 1 AndyMark 9015 for the internal conveyer. If we get that done early we may add 2 AndyMark on intake arms.
The drive base is the kit bot.