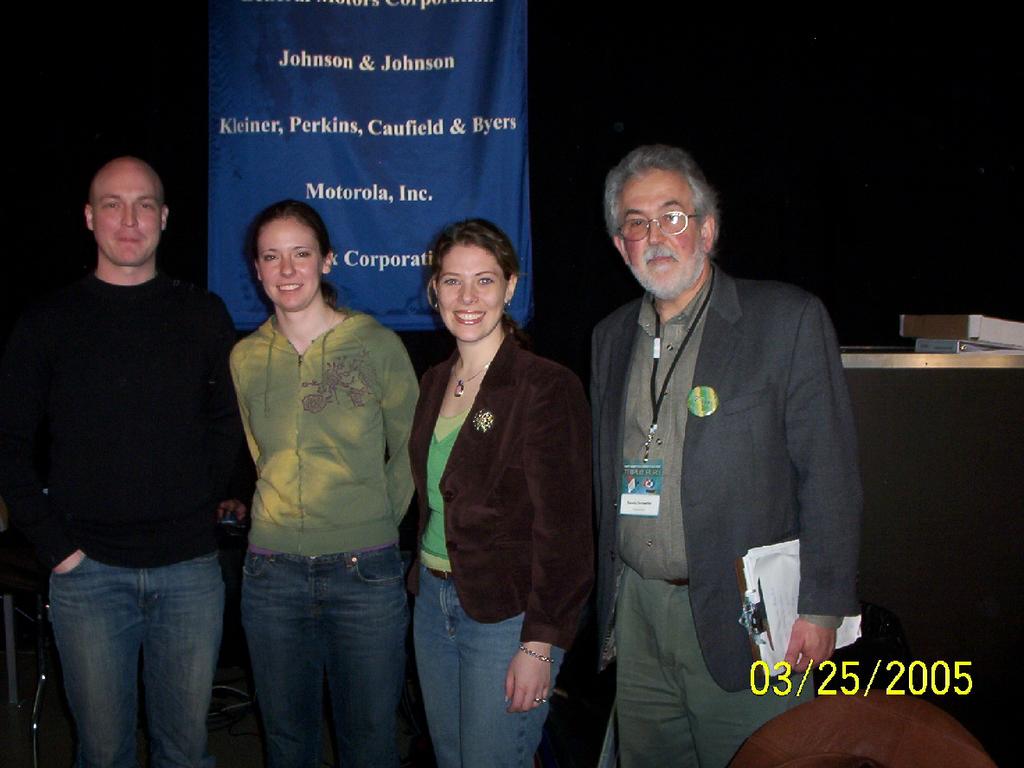 What does DaveL, Honeybees, rocks, and RAT have in common?
Dave's car on Mars was outfitted with the RAT (Rock Abrasion Tool) from Honeybee Robotics.
http://www.hbrobotics.com/rat.html
In the picture are the engineers and designers from Honeybee Robotics. They were guests at the 2005 NYC Regional Competition. (The guy on the right is my FIRST boss; Randy, Director of NYC/NJ FIRST).
Honeybee also make some nice transmissions for robotics too. www.hbrobotics.com/transmissions.html