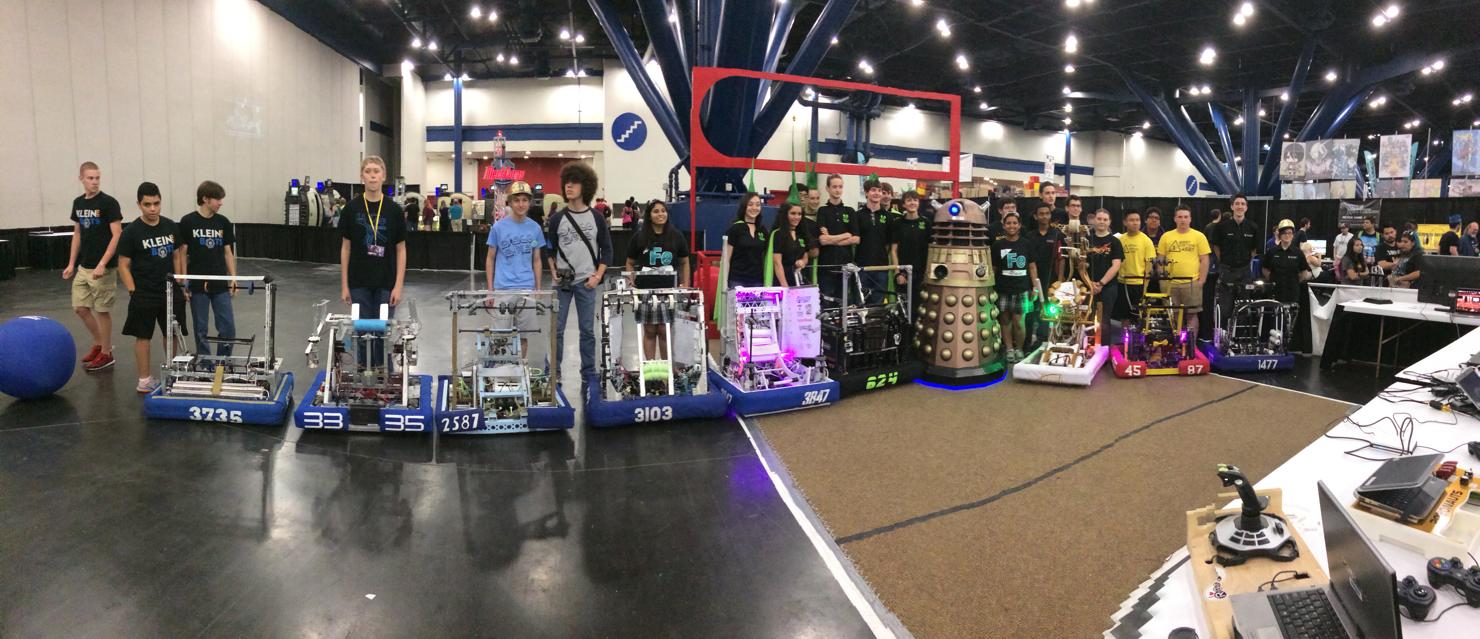 Many Houston area teams were at Comicpalooza this weekend promoting FRC and VEX Robotics. We were there for all 4 days of the convention and had an awesome experience. We had mermaids, kings, daleks, professional wrestlers, roller derby athletes, and even the batmobile interacting with our teams and robots.
This was one of the best demonstrations I have ever been a part of.
We've put up a ton of pictures on our flickr page.
Thanks to Houston Mini Maker Faire and Comicpalooza for allowing us to participate in such an awesome event.
If there is a convention like this in your area I highly recommend you see if they will let your team(s) be a part of it. We had a lot of fun and introduced a large number of people to FIRST and VEX.