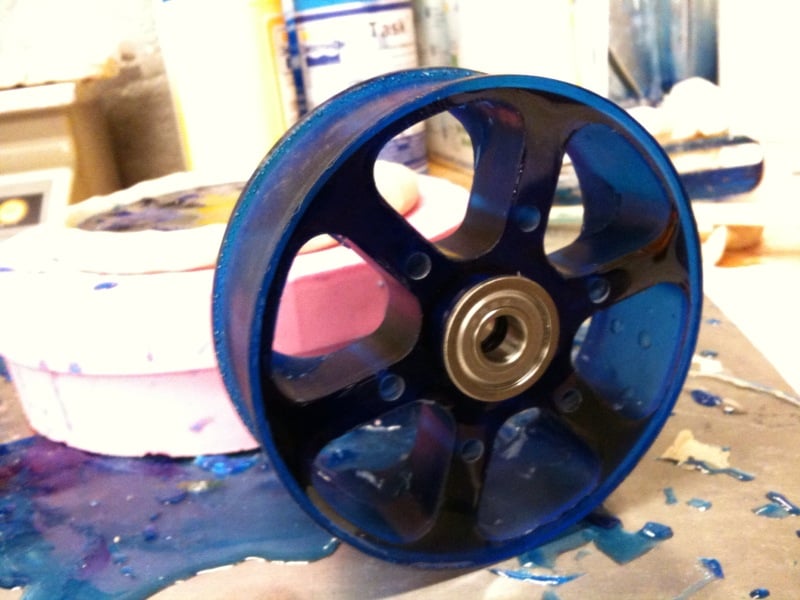 Here is a little preview of what 125 will be rolling on this year. We have experimented in the past with casting some portions of our wheels, but never used them in competition. This year we decided to save time and effort to cast our wheels out of glass-filled urethane.
The mold was modeled from a previous wheel our team had fabricated. Silicone was poured around the old wheel and allowed to cure for 16 hours. After that was said and done, the old wheel popped out of the mold and left a negative for us to pour urethane into. We take urethane and mix it with chopped fiberglass and spread it through out the mold. 60 minutes later we pop the wheel out of the mold and are ready to go.
The nice thing about this setup is it does not require a machinist to run a machine and devote 100% of their time to. High school students and mentors alike can whip up a batch of urethane and pour it into the mold while other activities are occurring.
Let me know if you have any questions, I'd be happy to answer them.
-Brando