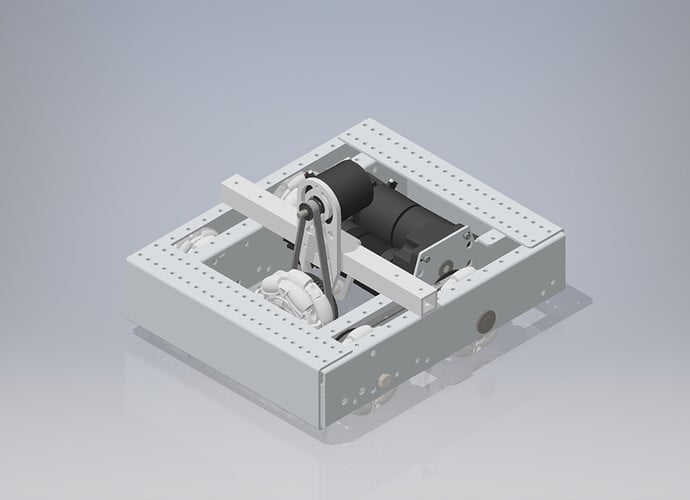 After finding out about the release of the NEO Motors from Rev, it got me thinking about how small you can get the KOP chassis using these new motors instead of CIM's.
The gap between the Drive motors is about .125"
The overall dimensions of the chassis are 15.31" x 13".
The overall weight is about 18.1 lbs.
Lastly, after seeing how small it was when I finished it, I decided it would be interesting to make this into and H-Drive.
Cad: https://grabcad.com/library/minibot-10
Lemme know what you guys think. Comments, Questions or Concerns!!