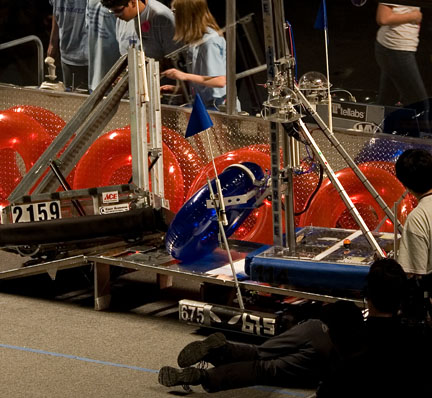 Ate the Sac/Cavis Regional, Team 675 forgot to feed their hungy beast, so it ate a Ref.
Ah, that match was a great one. Heck, that whole regional was great! I can honestly say that it was the best regional I have ever been to, and had the toughest defense I have ever seen at a FIRST regional.
Thanks to 675 and 2159 for an awesome finals shot! We'll get it next year!
thanks, and you guys rocked as well we really enjoyed having you as alliance members, that was a sweet offense
675 ftw those were some awasome matches. lol yeah Gloria is a hungry beast lol
Aw, i'm gonna miss this year… Our Gloria got us into some funny situations