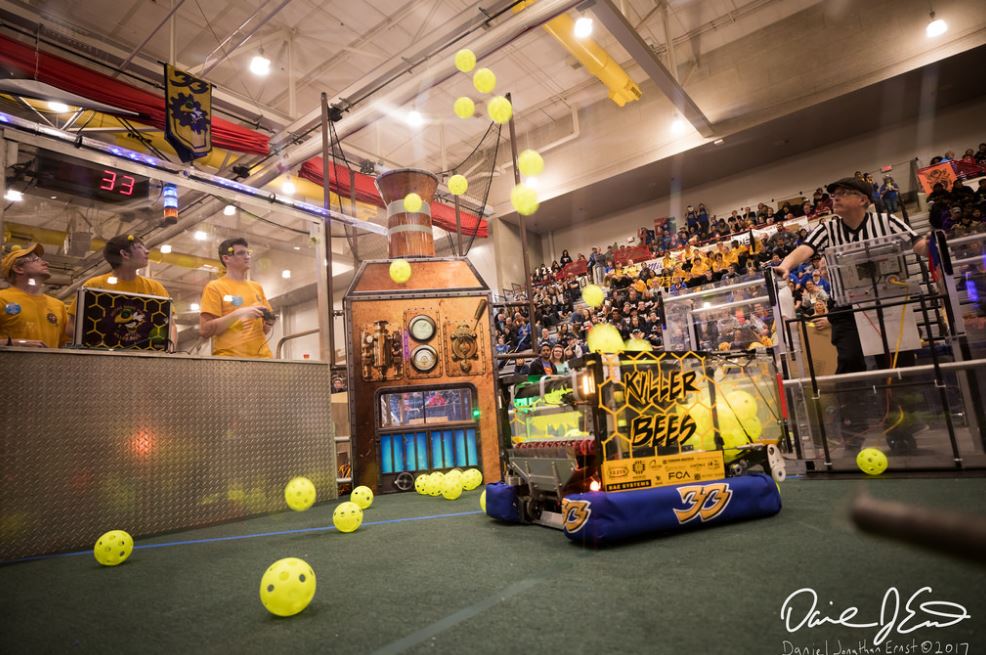 Credit the great Dan Ernst for this shot, taken while he was under the airship on Dow field at MSC.
The students are doing what they should be doing; the adults are not. As referee, I should be watching the pilots and/or other robots. As a coach, Jim should be taking in the whole field to plan their next move. Both of us were hypnotized by the streaming FUEL.
Congratulations, 33, on a well earned Michigan State Championship!