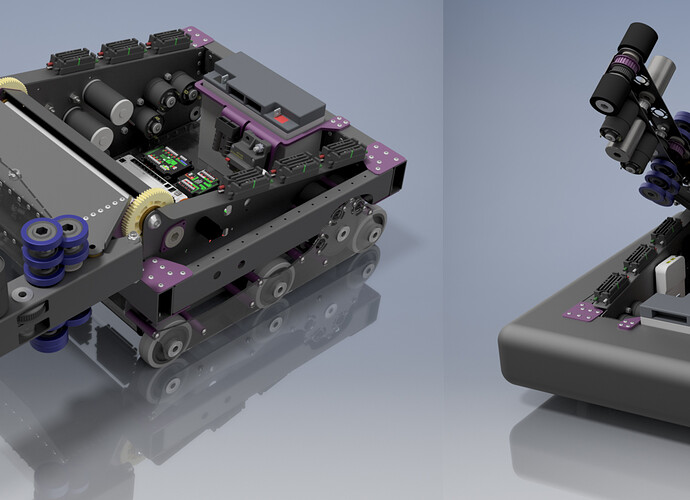 just a tiny bot with a big heart
19 fps adj with 6 775 pros assuming the robot will be 70 lbs it will in fact pull 45 amps pushing i don't think it will be that heavy (although i could check but i am lazy).
The claw has an interesting passive close claw that when a cube comes in contact the back wheels the front wheels don't come in contact with the cube when the cube is fully in the claw. This is for the front wheels to spin up, and when it is ready to fire the back wheels spit the cube out and when the back wheel closest to the front isn't touching the front wheels close up on the cube shooting it.
version 1 i will be doing another
p.s. i was informed that 971 and 254 there making there own over sized hex to get rid of shaft backlash. so what we will be trying is boring 3/8 hex gears to 7/16 round and pressing a 7/16 round tube through them and if the press isn't strong enough then we will tack weld them. The obvious worry for welding the gears is tempering so we shall see.