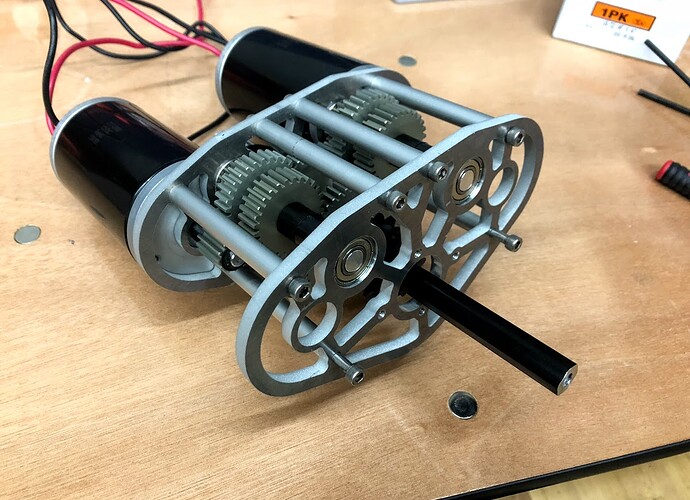 Here's a look at our custom shifting gearboxes for this season! Good luck for the rest of the season!
Looks awesome! I was wondering what size wheels and ratios you are running, because it looks like you are geared pretty fast and don't have a very big spread. I assume you checked your design for interference with the corner of the platform as well if you are running smaller wheels.
Design and machining look great overall!
Thanks!
Approximately 15.82 ft/s and 8.48 ft/s. We are running 8WD with 4" Colsons. It's a bold move, but our initial geometry test shows that it should work on most of the platform. I am worried for the teams that choose to go with 6WD with 4" wheels though.
Wow, those plates are super slick.
You said you were doing 4" - did you find an issue with the bumpers beaching?
Thanks! We didn't have an issue with bumpers in our tests. I'll update you when we do more testing with the robot in the next week or so.
From what I can see, the 2 ratios are fairly similar? Why such close ratios?
My fault for the bad picture. There is a gear in the first stage that is not visible.