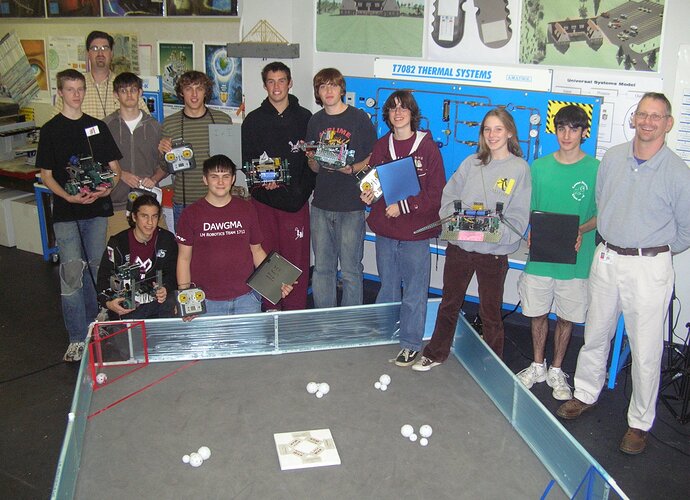 Innovation & Invention is a new Vex-based course at Lower Merion High School. The course is the 1-semester "capstone" course of the Technology Education department.
Far left: Mark Piotrowski, Technology Education teacher and Technology and Engineering Club head advisor
Far right: Rich Kressly, English teacher, FIRST Team 1712 (Dawgma) head mentor
Mr. Piotrowski and Mr. Kressly developed the curriculum for the course.
Below is the field for the first project of the year: Whiffle Wars. (Game explained in next photos.) Robots were built by groups of 2 students over a few weeks. The project involved learning Vex basics and documentation in a design notebook. Teams were limited to using the starter kits and certain numbers of additional parts.