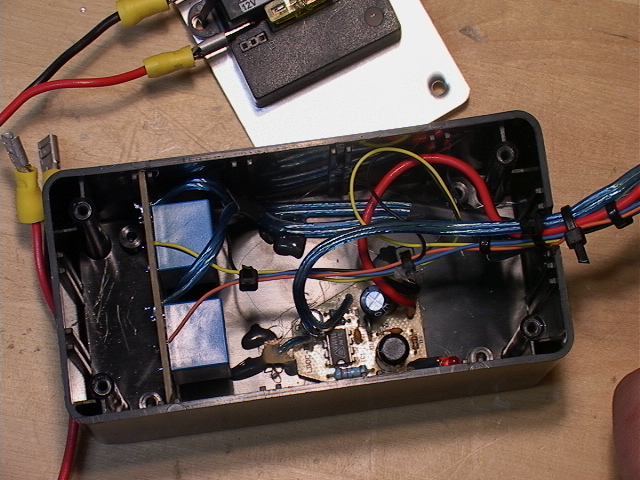 Well… i guess it isn't a Twinkie toaster, but here is a better look at the insides.
It is sweet looking, but I give up: what is it?
Thank you for the credit, but we will release full pictures after tomorrow 3/9/06. We want to keep it a secret until we get to the Arizona Regional.
I think I know. Multiple accelerometers/gyros in a housing.