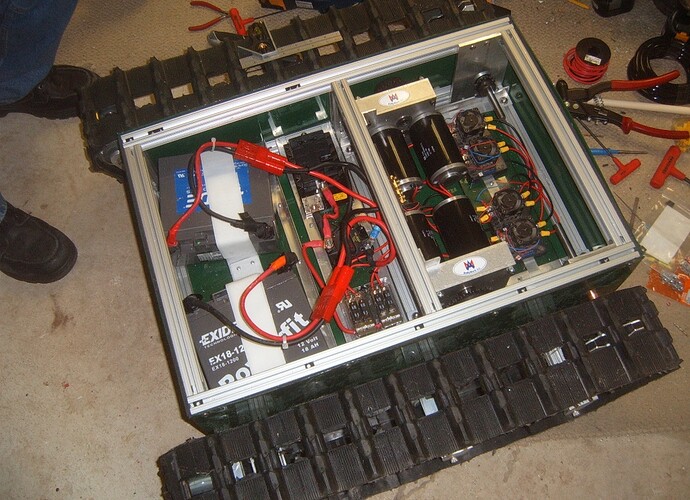 Here's the internal view of the drive train packaging. The roller chain has not been installed, but electrical and mechanical is in its final locations. The RC, additional spikes, backup battery, radio modem, sound system, etc. were installed in the "dew can" superstructure with plenty of room for more features.
Design started in the fall, but we didn't have much time to fabricate the whole machine. Other than the 80/20 frame and the track bogeys, everything was fabricated in two weeks after our FRC season ended. So we only had enough time to get a drivetrain, sound system and lighting packaged into a polished looking package. The robot's been invited back next year, so we plan on adding more features…
Anyone with some nice pictures of a semi-automatic t-shirt launcher, we'd be grateful for some inspiration!