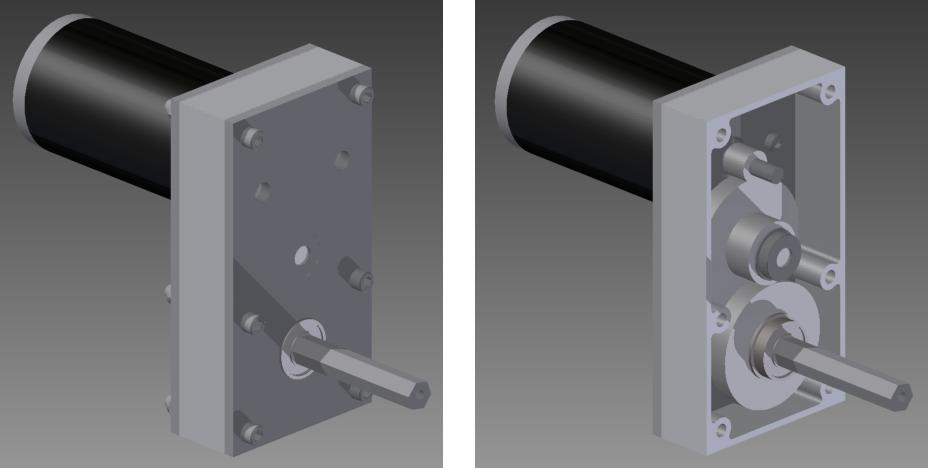 After 3 years in FRC, it's about time I design a gearbox too. This is my first ever gearbox. Soon to be incorporated in my first ever WCD (which won't be a robot and/or FRC legal).
Specs:
Name: BarBox
Type: 2 stage single speed
Input: Single CIM motor
Ratio: 8.33:1
Stages: First stage 12T to 50T, 12T being the gear on the CIM. Second stage 24T to 48T, 48T being the gear that drives the output shaft.
Size: 3.5"X6.5"
Weight: about 2.7lbs without CIM
Output shaft is hex and nearly 3" outside of the gearbox.
Gears are represented by cylinders, whose diameters fit the gears' pitch diameters.
Next stages:
-Replacing cylinders with actual gears.
-Making gearbox lighter.
-Adding mount for encoder.
-Open profile version.
Last but not least, thanks to everyone who gave me tips and suggestions: R.C., tim-tim, Akash Rastogi and Andrew Lawrence. (Said tips and suggestions.)