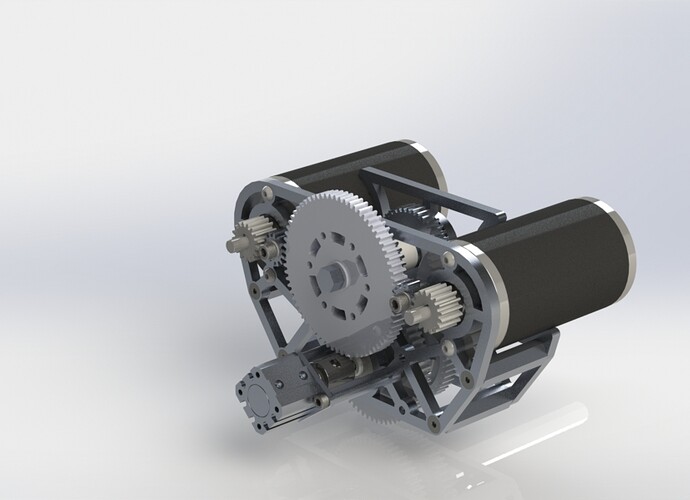 Dogshifter gearbox with the CIMs flipped so that the front face faces the inside of the drive chassis.
Specs:
Weight: 7.87lbs
High gear ratio: 5.29:1
High speed: 17.51fps
Low gear ratio: 8.47:1
Low speed: 10.94fps
Speeds are if the wheels are 4in diameter, although the treads may add to make 4.2in diameter. In addition, the current draw per motor seems to be significantly high (102amps and 65amps), which concerns me.
I don't plan to change this; I would rather make a new one, and try a different piston mounting as well as different ratios, which I personally found difficult to find because the way the CIMs are mounted limits what gears can go in unless there's an idler gear or some other way to increase the distances between the CIMs…
Well, if anyone wants the CAD, then I will gladly send the .STEP file