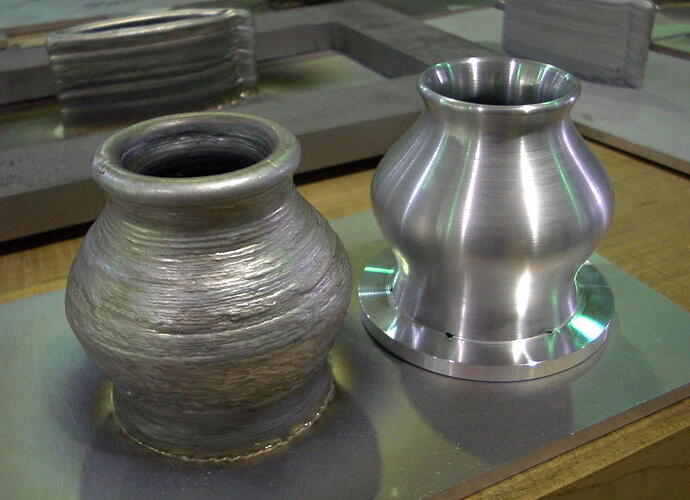 This is an example of Electron Beam Freeform Fabrication.
on the left is a nozzle blank welded into existance by a five axis CNC Electron Beam machine. The part on the right is the finished nozzle. This is a hollow, round part but any shape is possible such as custom transmission housings etc. The aluminum used
in this example is 1/16th dia. wire, would anyone know if this is acceptable by 2003 rules? The Cad/Cam pakage (FeatureCam) was used for the design and both CNC E-Beam and CNC lathe programing. Cool huh?
Dave Fahringer
NASA Langley Research Center