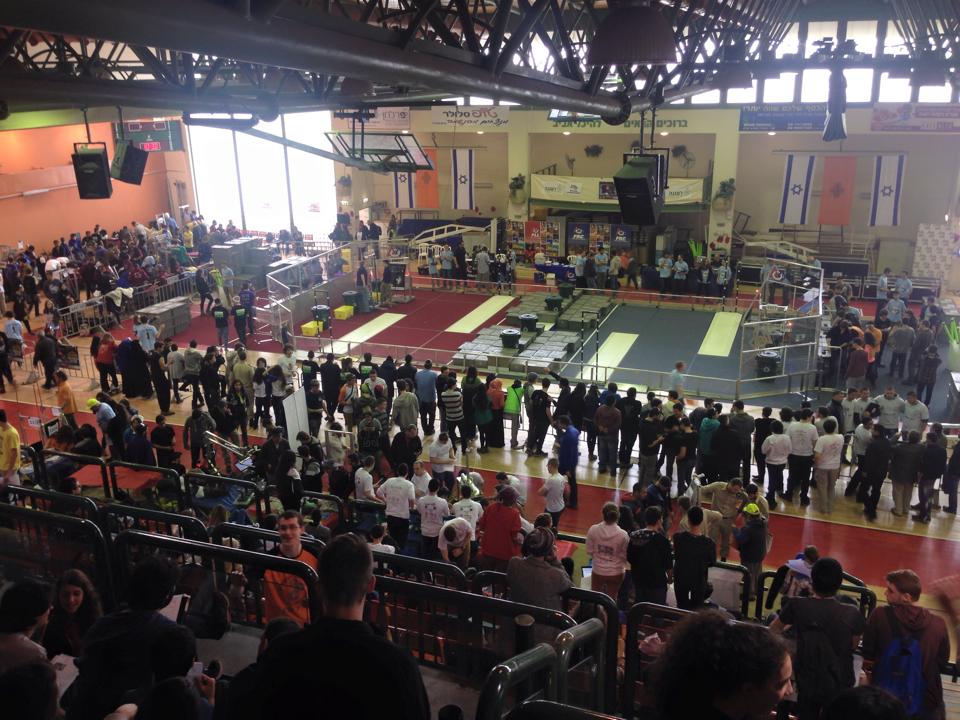 The FIRST Israel regional committee went above and beyond to help the Israeli teams get the most bang for their bot this year!
Organizing a "week -1" event called "Shakshouka".
43 (I think) teams attended, and everyone got to D-Bug their robots and get some practice in before the regional.
A shout out to team 1657, who has a VERY cool and unconventional robot this year!
Israeli teams who qualify for champs have it tougher than most teams for one simple reason: most Israeli teams only attend a single regional before champs, as there is only one regional in Israel and flying a team and robot to a regional abroad is very expensive.
Having a professionally run scrimmage like Shakshouka is big boost for us!
More pictures at the FIRST Israel Facebook page.
.