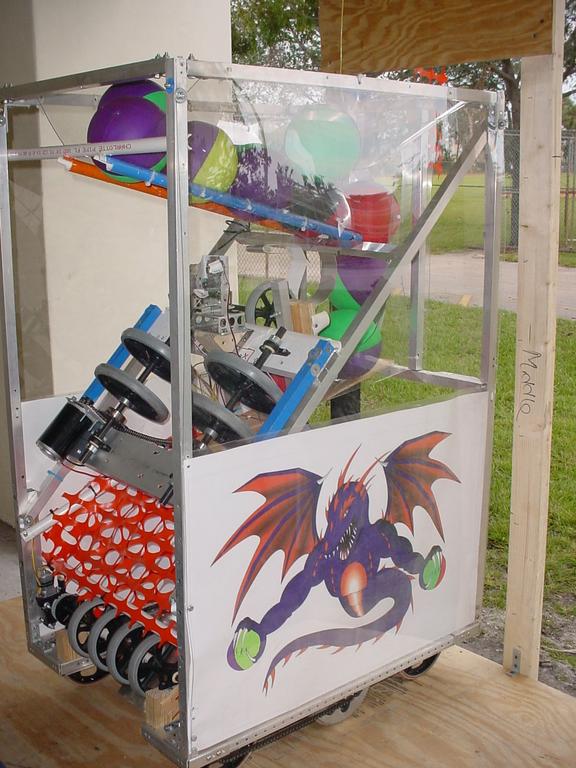 Here is team 1345's 2006 robot. We had a great time with her for the past 5 weeks. Finally she is ready to go out there and play the game.
Things to do on the list:
Practice, practice, practice … if the robot breaks, let it break now… not at the competition.

CODEEEEE!
… The BOOMBOX says "See you at Florida Regional."