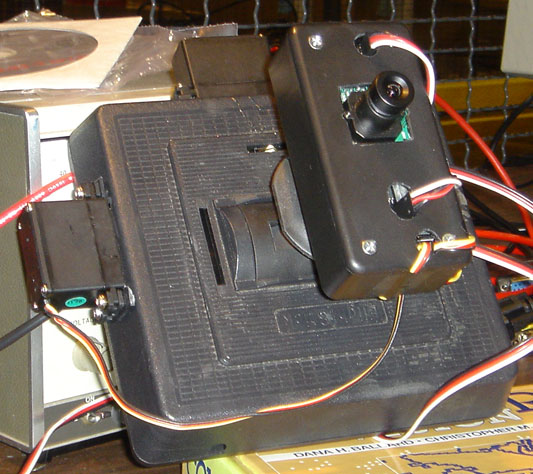 I (being the least sane member of my team) decided to use the ready-made two-axis swivel system found in the common joystick as a mount for our CMUcam.
I simply replaced the potentiometers with servos, and chopped off the top of the stick, then glued the camera box on there. It's really sturdy and works like a charm.
If you're having a little trouble with your design or just want to have a little fun by maically making a joystick move on its own will, give it a try.