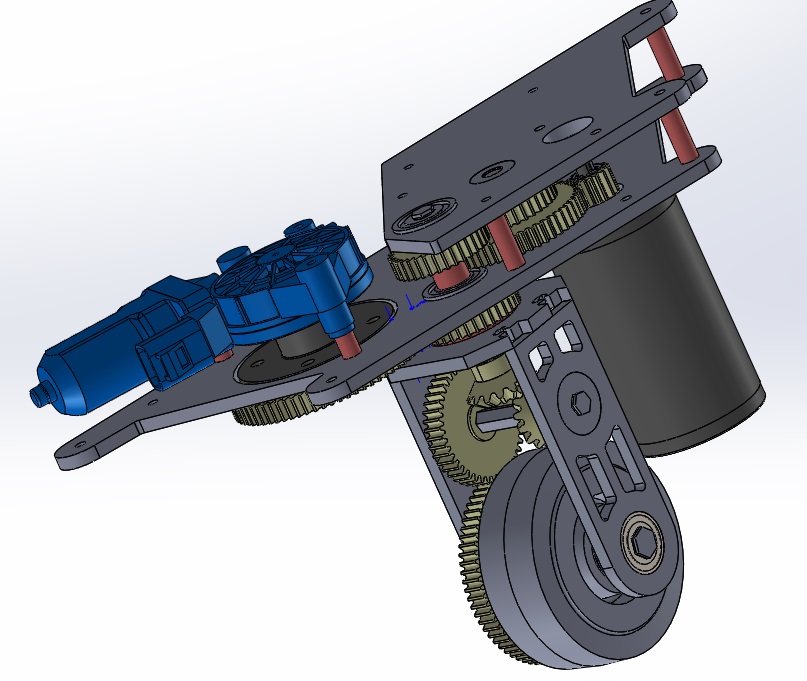 Swerve module actuated by Nippon Denso window motor and CIM.
1:5.95 speed ratio for 14.9 ft/s.
2:1 revolution ratio for rotation of the swerve module (~42rpm).
This is a prototype of the geartrain designed to be fabricated from 1/4" MDF plates, thus the swerve module is designed with finger joints and captive slot nuts.
Gears are all VexPro 7075-T6 aluminum gears. Wheel is a 4"x1.5" Colson Performa. Position sensor for module revolution is not added yet.