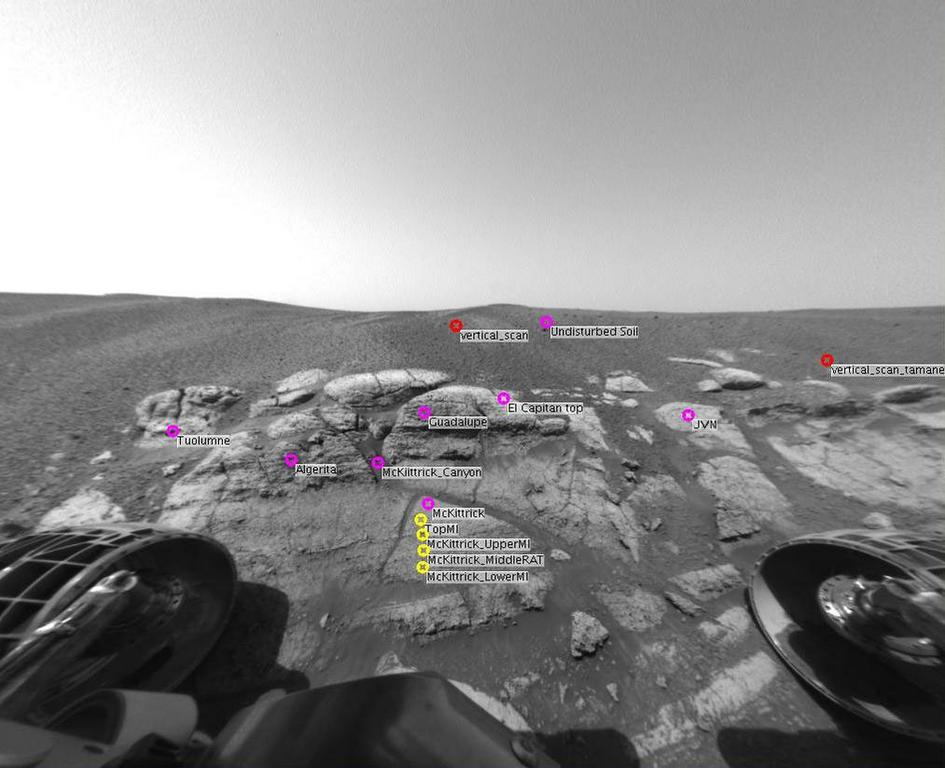 I was going through the Mars rovers' website, that I found linked on Lavery's webpage. I spent a fair amount of time on there, because I don't own a television, and I rarely listen to the radio… so I hadn't followed the missions much since… oh, takeoff.
Anyway, I was flipping through, and I BARELY caught this out of the corner of my eye. I can't believe it.
I know NASA has some funky rules about naming stuff after individuals, hence why landmarks are 'El Capitan', 'Independence', etc. Maybe that's why the initials are there?