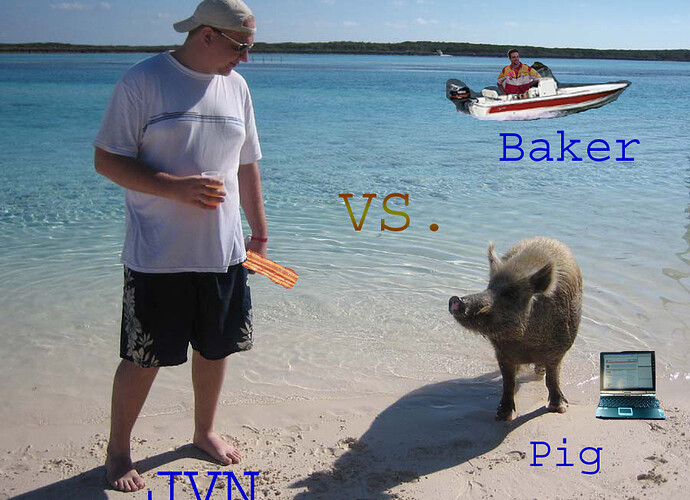 My entry for the Photoshop contest
#

2
.
http://www.chiefdelphi.com/forums/showthread.php?threadid=46708
It appears that Baker has a tray of drinks, possibly selling as an fundraiser for Team 45. I wonder how many will swim by for a cold drink??
PS - thanks for labeling all the animals in the photo.
If Baker is selling drinks as a fundraiser for 45, Thanks JVN! Want to buy your oinky little friend one too?

(vote for this picture)

fundraiser… pig… summertime…
hmmm… that gives me an idea!
ab
Andy, please don't let your idea involve anything with gathering up pieces after Exploding Bacon, well, …
[not serious, don't call the ASPCA]
How do you think they prepare the pulled pork for the IRI Friday dinner? A little nitroglycerin in Porky's last meal and voila…
[/not serious, don't call the ASPCA]
If you're talking bacon envy, I liked this picture better…

http://www.chiefdelphi.com/media/photos/24571
So what is Andy's idea? Hog sale at the IRI?
4-H hogs used to raise $700 in my county 4-H auction. If you had a couple wealthy grandparents it could go significantly higher.
I am sure that the Marion County Fair has a big auction. Hmmmm. (stratching my beard).