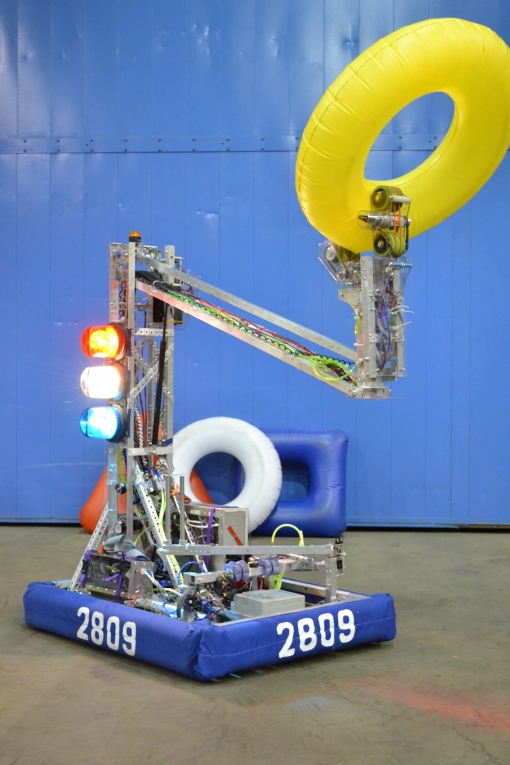 K-Botics is proud to introduce our Logo Motion Robot Kasey III (aka
Barbra Streisand
)
13 ft/s Mechanum drive, with gyro stabilization.
4-bar Arm balanced by gas spring, currently powered by window motor (likely to change at NY to FP).
Pneumatic wrist for floor pickup, independent rollers for tube manipulation, pneumatic jaw to handle different sized tubes and quick release of tubes.
Swing arm mini bot deployment, minibot not shown. Our minibot team is probably on their 10 revision by now, continuous improvement.
Autonomous using line following, our blog has a list of all the sensors we are using. We are using this unique system where we record driver inputs with sensor input mixed in and replay it for autonomous mode. Its basically smart dead reckoning, that allows us to change our autonomous mode to our needs very quickly.
The team is really excited about this years robot, our best designed and built to date. We are competing in New York next weekend and in the Greater Toronto West Regional later this month.
Check out our blog for more details and pictures: http://kbotics.ca/2011/03/05/introducing-our-robot/