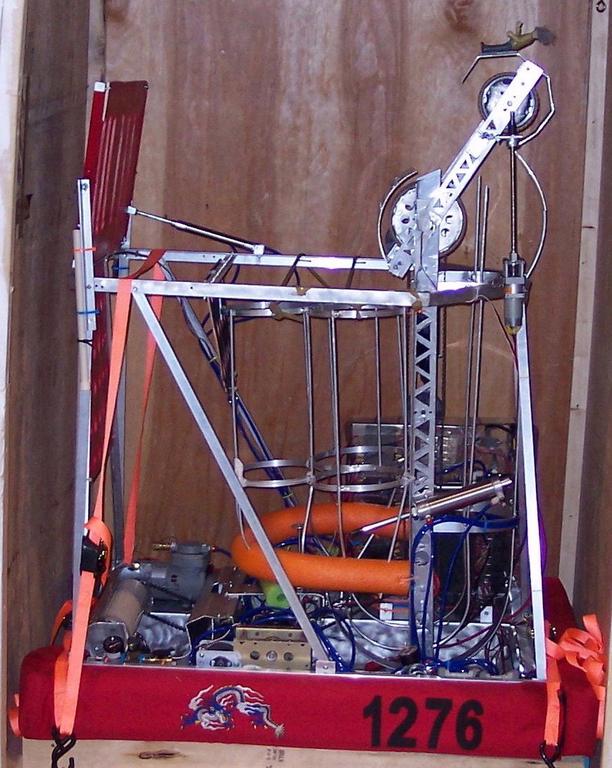 Introducing our robot named the Blitz Box or in Japanese "Fushidara Kou".
Shooter: 2 balls per second, accurate to 10 feet.
Hopper: 10 or 11 ball capacity, 3 barrelled to allow for 3 seperate 3 or 4 ball shots.
Loading: Human and Floor
Bumpers: Embroidered with team number and fancy dragon/samuri on the back.
Drivetrain: AM 2 speed shift on the fly with six AM 4" traction wheels
Ramp: Yep.
Mascot: A little Einstein Action figure with safety glasses that we manufactured specially for him.
A video can be found here: http://www.mcstrobotics.org/coppermine/cpg142/albums/uploads/1276teaser.mov
Questions? Comments?