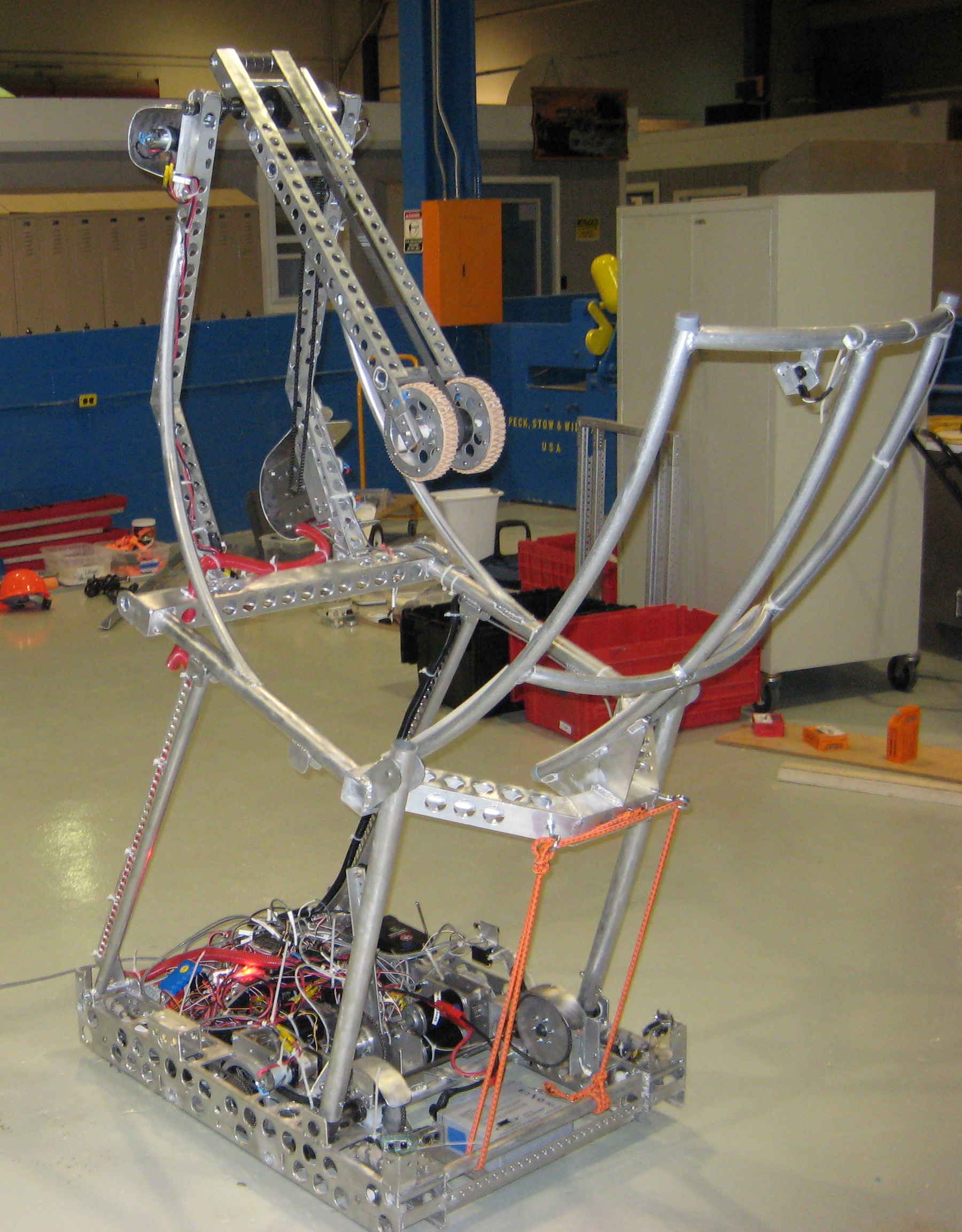 This is "Joe" 1276's 2008 robot.
It is designed to knock the ball off the overpass, hurdle, place, and collect. It uses a swinging arm to launch the ball over the overpass. The "C" begins the match in it's down position and then is lifted up to it's current position. You see it in launch mode.
It has AM two speeds and 4 CIMs. For the first time ever we built a robot without using pneumatics!
It's designed to launch "on-the-fly", and to remain lower than the overpass, so we don't waste time retracting from being above the bar.
The robot is named after Joe Sawyer, our engineering mentor who made our rookie robot what it was, who passed away last year.
http://www.mcstrobotics.org/JoeSawyer.shtml
The video does a far better job than I can at explaining.
[Link=http://youtube.com/watch?v=R3WWfiUkTc0]http://youtube.com/watch?v=R3WWfiUkTc0[/link]