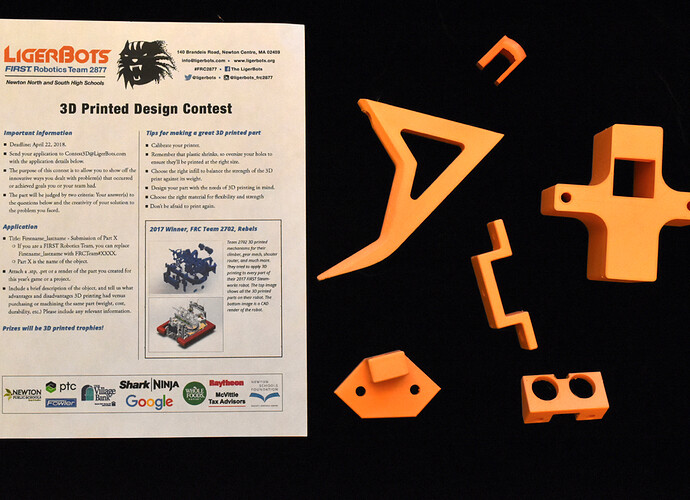 Important information
Deadline: April 22, 2018.
Send your application to

[email protected]


with the application details below.
The purpose of this contest is to allow you to show off the
innovative ways you dealt with problem(s) that occurred
or achieved goals you or your team had.
The part will be judged by two criteria: Your answer(s) to
the questions below and the creativity of your solution to
the problem you faced.
Application
Title: Firstname_lastname - Submission of Part X
– If you are a FIRST Robotics Team, you can replace
Firstname_lastname with FRCTeam#XXXX.
– Part X is the name of the object.
Attach a .stp, .prt or a render of the part you created for
this year's game or a project.
Include a brief description of the object, and tell us what
advantages and disadvantages 3D printing had versus
purchasing or machining the same part (weight, cost,
durability, etc.) Please include any relevant information.