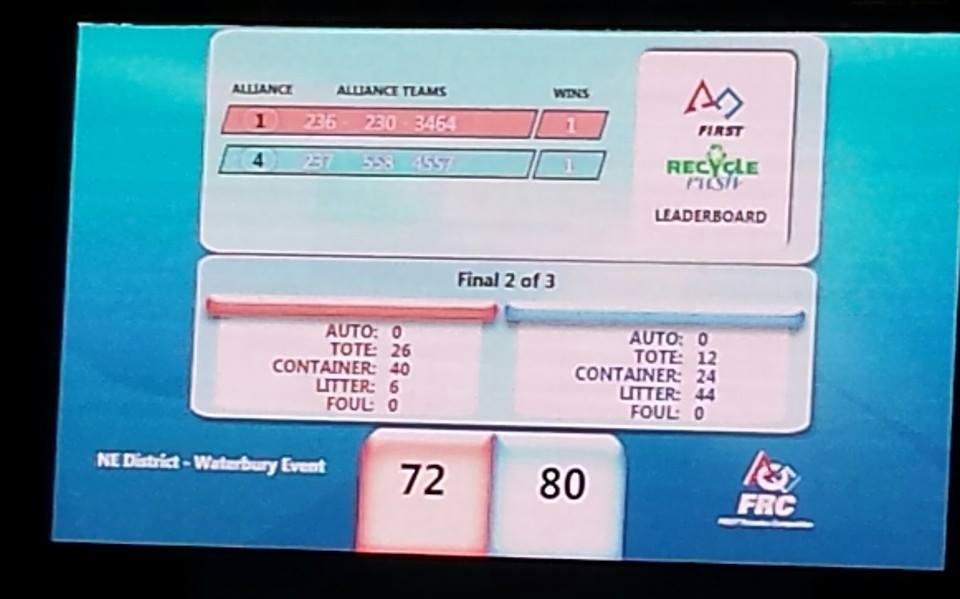 Finals match 2 at the 2015 Waterbury District Event in CT.
Our alliance (blue) thought we had been defeated based on the real-time scores until a really long pause after the match by the Referees scoring the match.
We assumed they just wanted to delay the outcome to keep us on our toes, but they were actually calculating all the Litter scored. For everyone who doesn't think Litter can be a factor, you've never seen amazing human players like Team 4557's and ours (Team 237) working together.
The Finals 2 match Litter score pushed it to 3 matches, and we eventually lost in the 3rd but the amount of energy as this screen went up was AMAZING to witness!!