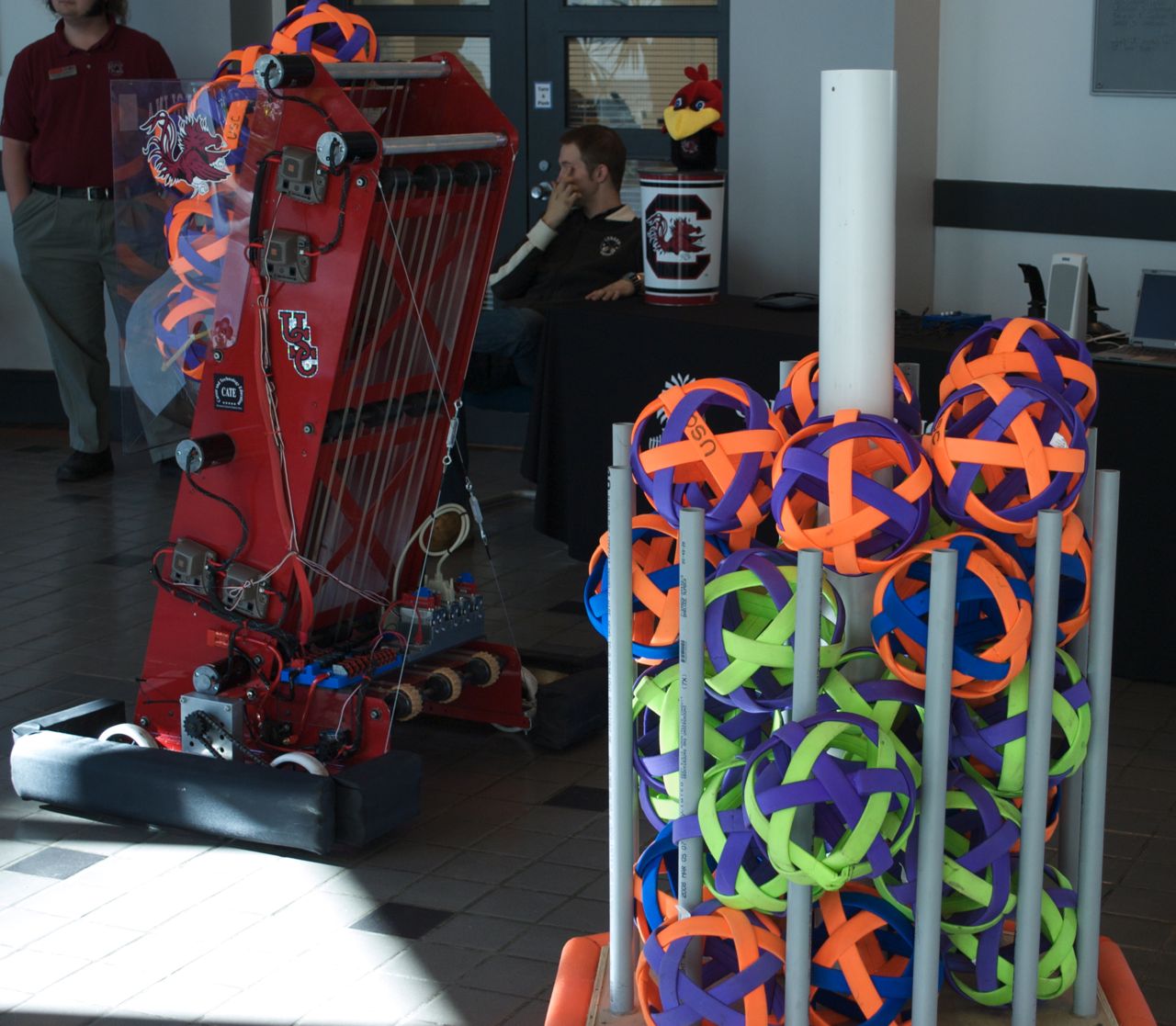 So this is the rookie endeavor of Los Pollos Locos. 2815 is comprised of five Richland One high schools (the other two, Columbia and Keenan, already have FRC teams) and one middle school working with USC's College of Engineering and Computing.
Of note:
-Power dumper with modest range. Deadly at point-blank range, good for about five or six feet away.
-Two balls wide the entire run
-Floor load or human-load
-Two CIMs running 1:1 on the final kicker drums, two CIMs on the conveyors, two F-P motors on the drive.
We'll be painting the town garnet and black at Bayou and Palmetto. (We've got a vested interest in doing well at Palmetto, given that it's at archrival Clemson University. ;))
And yes, we know the bumpers need a fix for the corners. Have to have something to do at Bayou, yes?