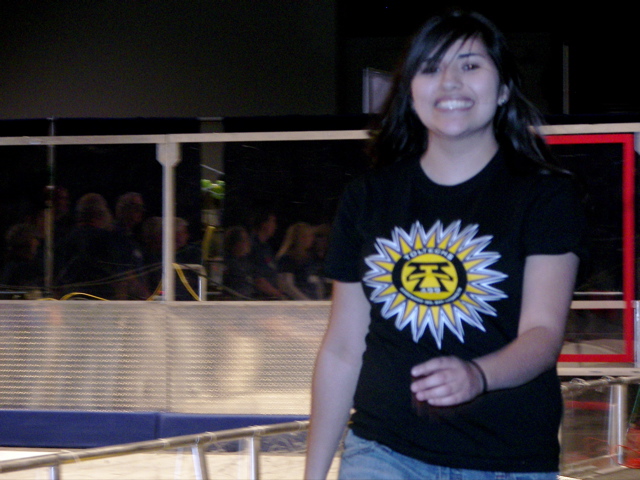 This is Maria V. after shaking hands with the judges at the Lone Star Regional March 2009. She along with a student from 118 were awarded a scholarship from the Houston Robotics.org committee.
The team made me proud the last two years with their Engineering Inspiration award but when they announced Maria as one of the two scholarship recipients made the most proud. These are the real reasons why we do what we do:)
Thanks goes to Lucia S. and all of her volunteers for making this possible.