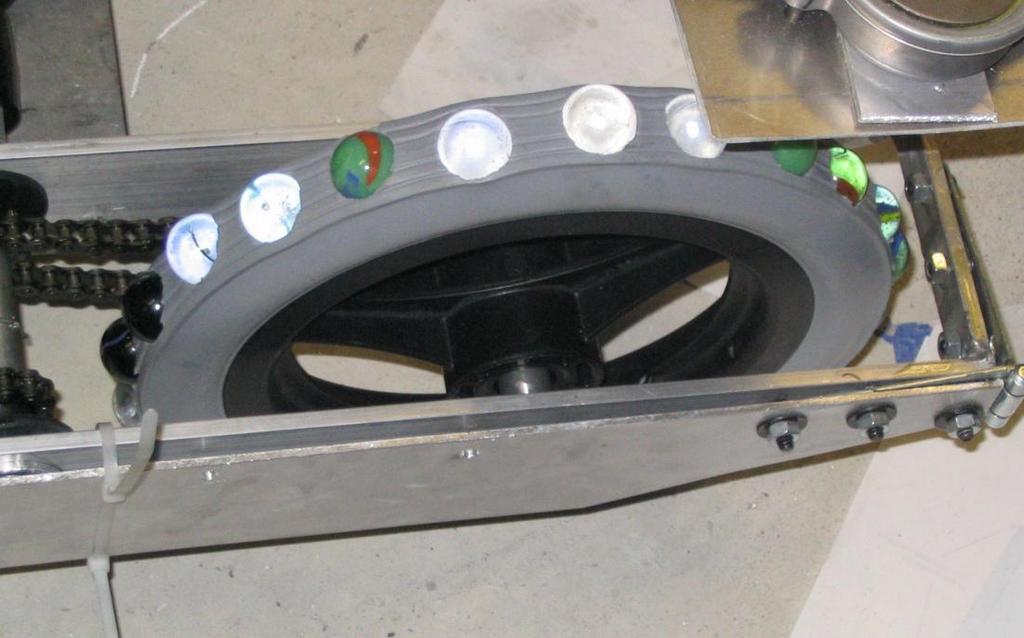 We were having trouble with wheels. We bought these poly wheels from skyway, but they were an inch less than advertised, and so unusable. We traded T45 for two more kit wheels, but they were too sticky and we didn't manage to get them not-sticky.
So some of the guys came up with this idea. It works, and its a great conversation starter, so I guess it turned out to be a good idea.
The only kink was that we had to buy the marbles in packs with lots of little ones and only a few large ones. So we have a giant box full of little marbles. Heh, a neat little giveaway item for the competition, huh?
As of now, the marbles are just pressfit, and we stressed the robot pretty thouroughly without losing any of them. If they get to be problem, we can always glue them in, but then if (we haven't, yet) we break any marbles, they will be a pain to remove and replace.