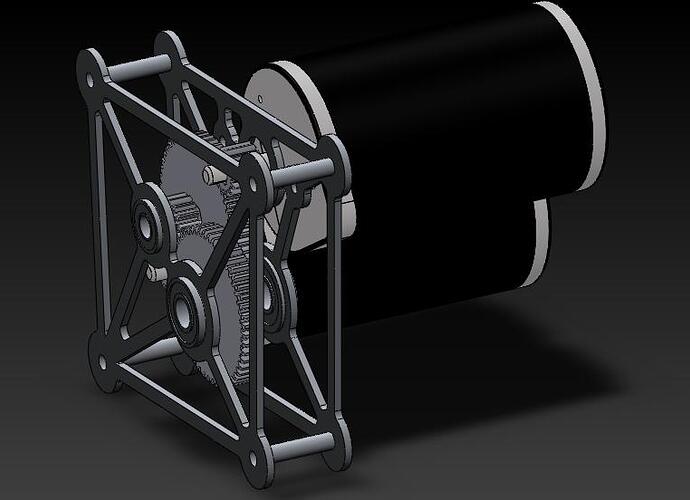 Currently Madtown Robotics Team 1323 is helping the Paleontologist Society by building them an anamatronic mammoth. So we needed a powerful gearbox and I decided to bring back the 3 inch cims.
This is about 90 percent complete and hopefully our CNC will be running in a couple of weeks. The gearbox itself weighs about 1.5 lbs without lightening up the steel gears.
Max Ft/s = 3.10
Max Wheel RPM = 177.81
Wheel Stall Torque (N*M) = 87.93
Robot max pushing Force (lbs) = 700.00
The output of the gearbox will be adjusted by changing the sprocket ratios.