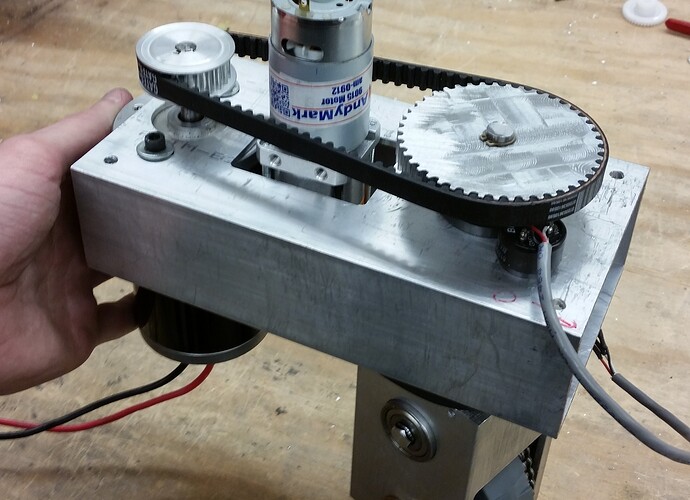 My team (2471 team mean machine) did two swerve drive iterations last year. They were lightened on a CNC mill so they ended up being pretty light weight. They were also very reliable. The only issue they had was the wearing down of their mild steel miter gears, which were replaced at champs.
This year, we wanted a design that would be machinable on a manual mill, because using the CNC mill was very difficult last year (it's away from our build site). We also wanted the new design to be smaller, more reliable, and hopefully lighter. I think this design meets all those criteria, weighing in at 7.3 lbs (although it needs a cim encoder).
The other nice thing about this iteration, is the upper portion is fast to build. The caster portion was built earlier in the year, and I don't know how long it took (I didn't CAD it, or work on it), but I do know that I CADed the upper portion last monday. Because of the holidays, we didn't start working on the physical version until Sunday afternoon.