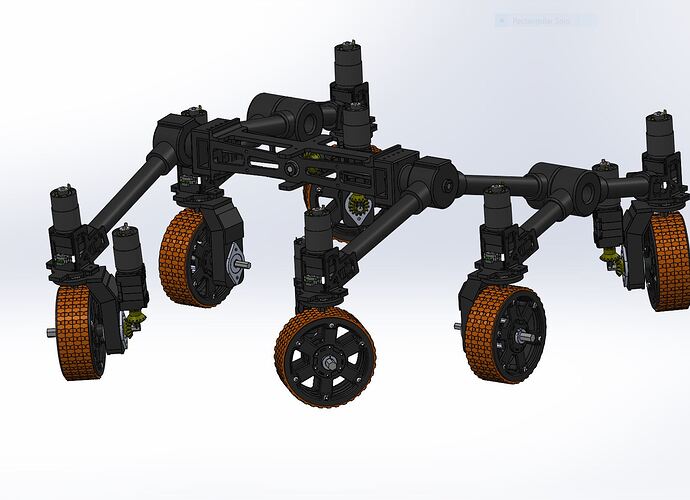 Water Game… who wants that when you can have a Mars Game!
This is 4904's contingency plan for in case Dean springs some kind of (bumperless) all terrain crazy game on us next year. Here's a bare drivetrain without any electronics, manipulators, or anything, really. It utilizes a rocker bogie suspension system similar to the ones found on MER (spirit/opportunity) and MSL (curiosity). Each side is able to rotate back and forth, and the two are connected by a differential. What this does is gear them together so that when the right side goes up, the left side goes down, and vice versa.
Now that I've finished the basic drivetrain, I'm planning to begin making tweaks to the swerve modules to make them more robust, CAD a robotic arm to mount on top, and add the rest of the normal FRC components (battery, pdp, etc…).
Like I said in my last post, this is kind of a just-for-fun thing, but I'd love to hear your feedback!