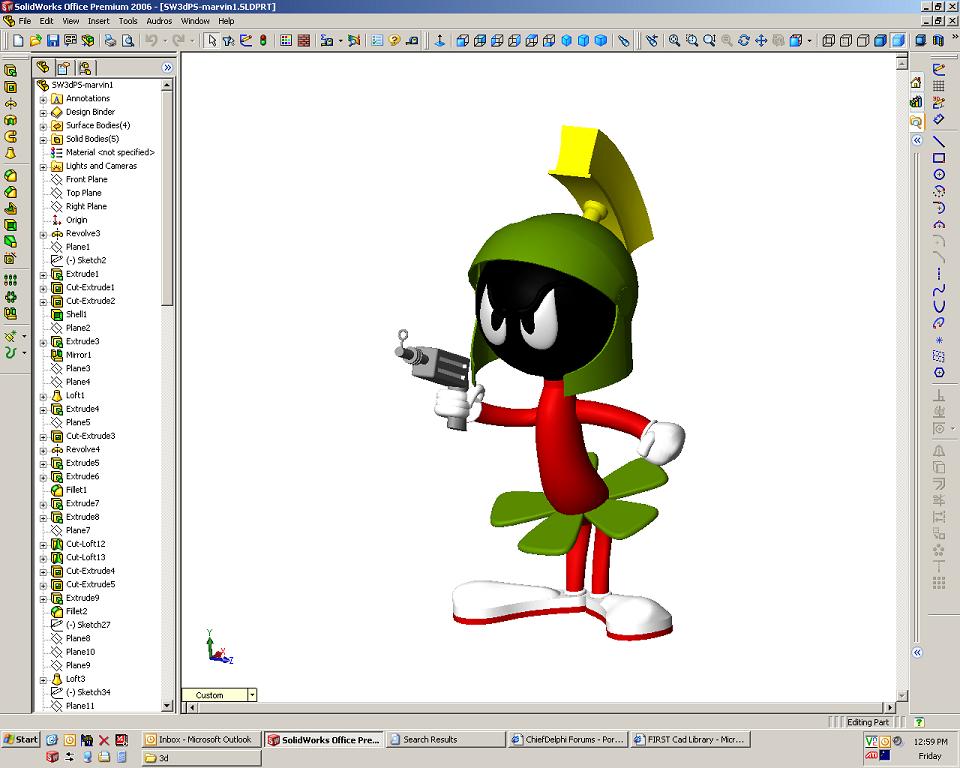 Marvin The Martian modeled in Solidworks.
Unfortunately it wasn't done by myself, but I think it was pulled off a 3D model site.
In any case, it's pretty cool.
I may try to attempt to model another character someday maybe.
I'm thinkin' maybe Taz, or Marvin's Dog to go along with Marvin.
What was that Dog's name again?