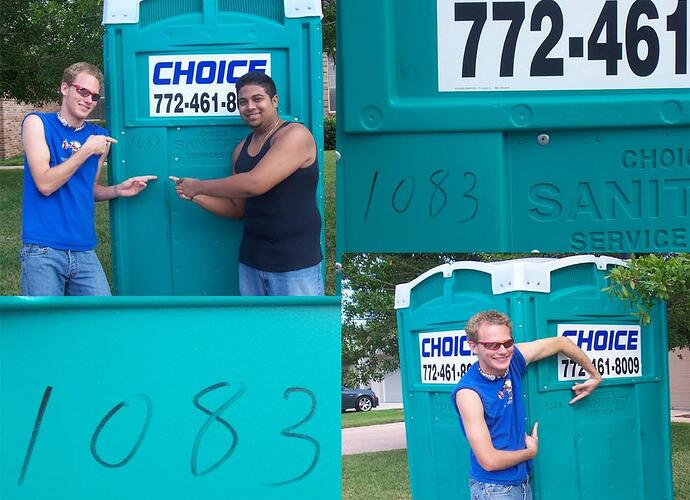 This is what happens when you let me and Tytus wonder around the neighborhood. Me, Tyty and Tiffany were walking around her neighborhood when we saw this porter pottie… Saw the number of team 1083 and team 461 on there… next thing you know… We take pictures =)
… Yes I know we are such Robotics Dorks.
… As Amanda Morrison already calls me dorkas.