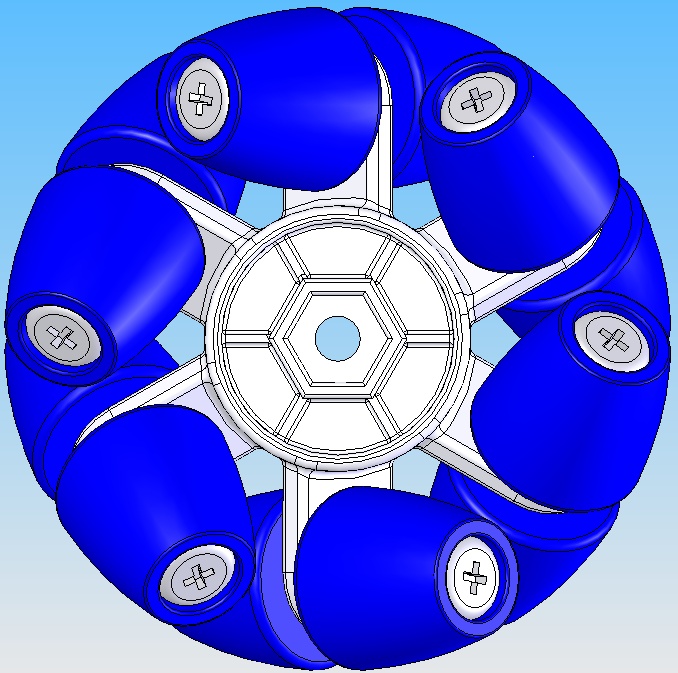 This is the fifth revision and will be the first prototype of a mecanum wheel set I'm developing. It is not for FIRST use. The effective outer diameter is 2.5", with a width of just less than 1".
I am awaiting the completion of a prototype that is being built up on a ZCorp 3D printer. The hub will then be made into a mold and we will cast a full set of wheels. The rollers will be printed similarly, made into a mold, and then cast in urethane.
The rollers are fitted over a 1/4" OD nylon tube and held in place by #8 screws in each end of the tube.
When I receive the first wheel back, I'll take some pictures and post them here. This is the first iteration that we're making in 3D, so I'm sure there'll be more to come as we learn more about how to make these wheels stronger and easier to assemble.