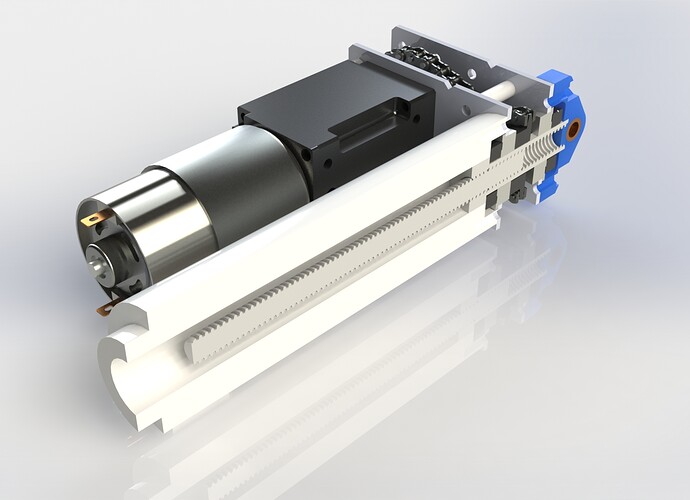 Inspired by asid61's LIN-101, I made my own flavor.
With the goal of reducing base length, I used telescoping tubes and a 3/8-12 acme nut with 1/2" hex outside instead of a longer coupler thing. The base length is around 2.5" (with pivot), with a maximum stroke of 5.5" (limited by https://www.mcmaster.com/#precision-bushing-stock/=17u8r81, whose tolerance guarantees nice sliding).
LIN-101 is way better for longer arms and higher loads, like the huge arms from 2016. Meanwhile, this is made to handle slightly smaller stuff, like moving the 2017 gear sideways and manipulating game elements within the robot.
Every single part is COTS except for the 3D printed blue pivot part, which is optionally anyways.