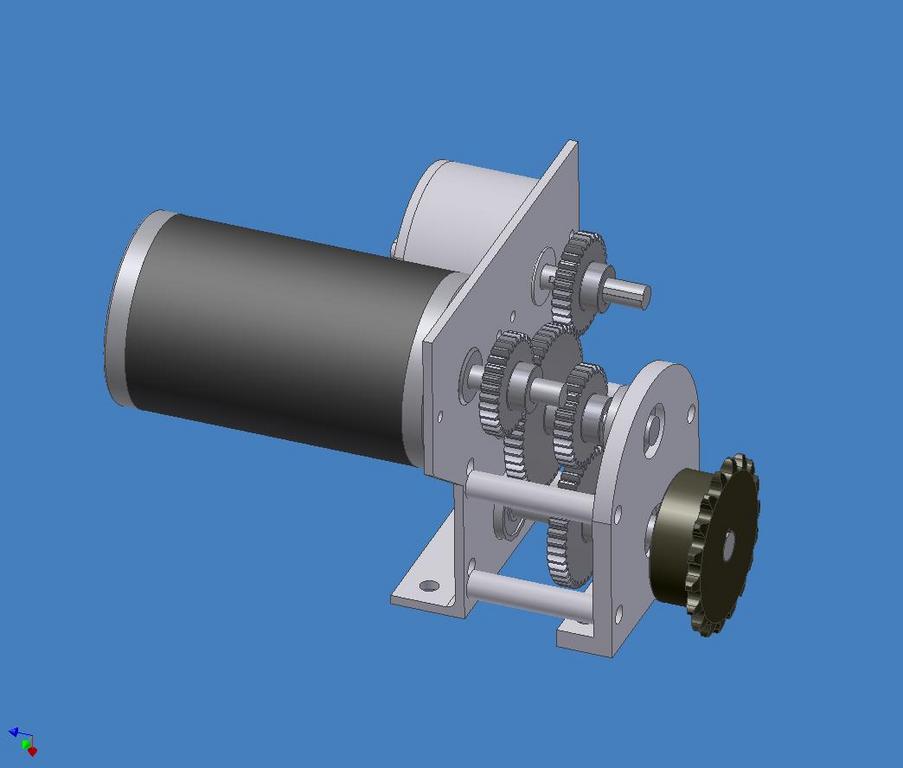 I've been messing around getting my mindset for the season. I came up with this while messing around the last two nights
It moves at 8ft/s w/ a single speed transmission using an CIM and a motor coupled with the AndyMark AM Planetary Reducer(ratio is .367 overall).
Still playing with which motor I want to use for the AM Planetary. I am also messing around with the numbers to figure out the force it would apply.
This is really my first attempt at a gearbox using actual numbers so please feel free to comment…any tips are appreciated