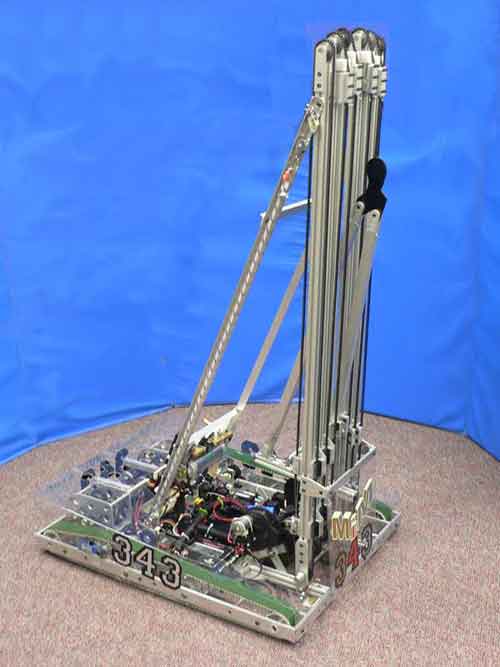 See more at
www.metalinmotion.com
Can't wait to see that at the UCF regional. Looks Great!
Trinity, eh? Playing off the 3 theme again?

Good robot, can't wait to see you guys at Champs.
Looks great 343, very nice job, as expected. Can't wait to see you guys at the Metto, hopefully we can partner up for a repeat of 03 nationals…just on a smaller scale.
looks totally ritious, can't wait to see it in action
Good Job M.I.M.,
I hope we'll will get to play with each other this year, can't wait to cya at UCF and then at Palmetto. Keep them inline Gil.
-Mike Griffith (Cutting Edge Team 845)
see I knew it…once again another awesome machine…
Thanks Stephen. Looking forward to coming back to FL and seeing all of the great teams down south.
You sure are playing the quiet game with regards to your robots. Come on… share a little teaser with us…