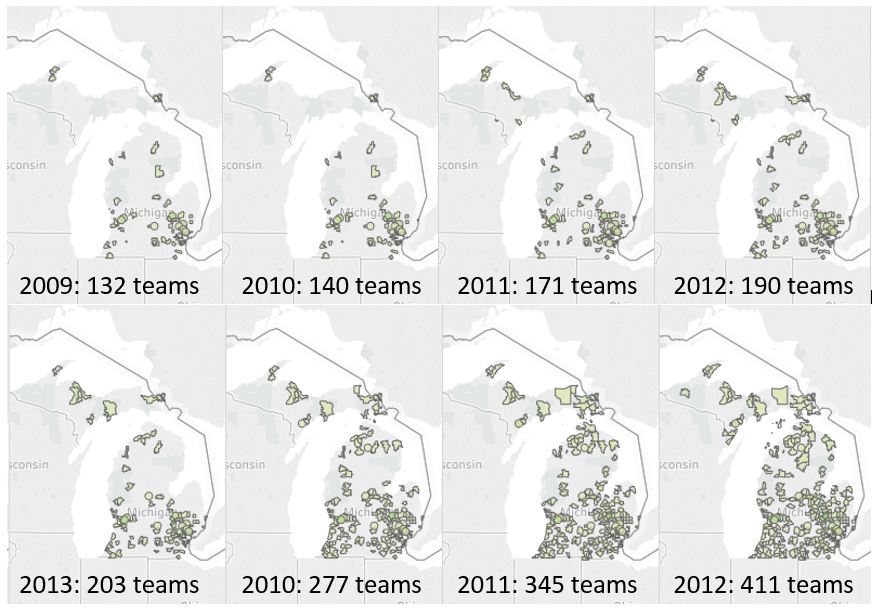 EDIT: fixed image (with correct years) farther down
Inspired by the recent thread with a map of Michigan teams by county, I thought it'd be interesting to look a bit farther back to see the growth across the state. I looked at each year since they switched to districts, with teams mapped by zip code (I wasn't able to easily get data for counties).
Disclaimer: I'm not entirely sure how accurate this data is, although I think it should be fairly close. For teams in cities with multiple zip codes, I'm not sure which one they ended up getting mapped at.