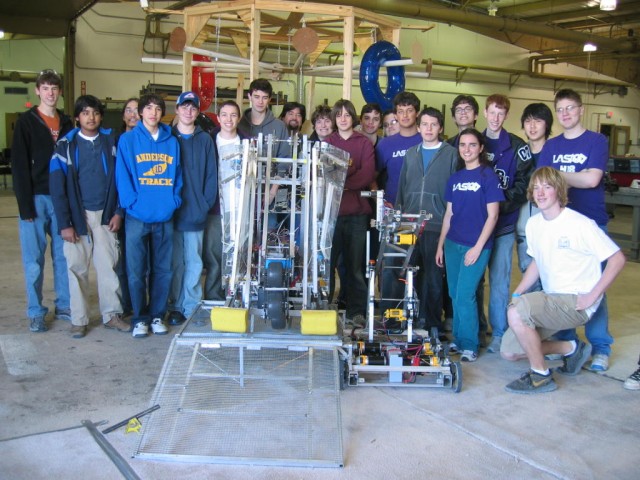 we held a mini meet with team 2158, ausTIN CANs, testing our ramps and practicing scoring and driving.
Team 2158, AusTIN CANS, hosted The Central Texas Mini-Meet for the teams this season. We went and had a blast. Thanks for hosting the mini-meet, Team 2158!
Jane
This was a great mini-meet, thanks to 418 for coming out and donating parts to 2158. AusTIN CANS would not be the same team without help from LASA.
We hope next year we can convince 647 (cyberwolves) and 660 (bomb squad) to come down to Austin and be part of the mini-meet. We might also convince a few San Antonio teams as well like 457 (grease monkeys) or 499 (troltechs)