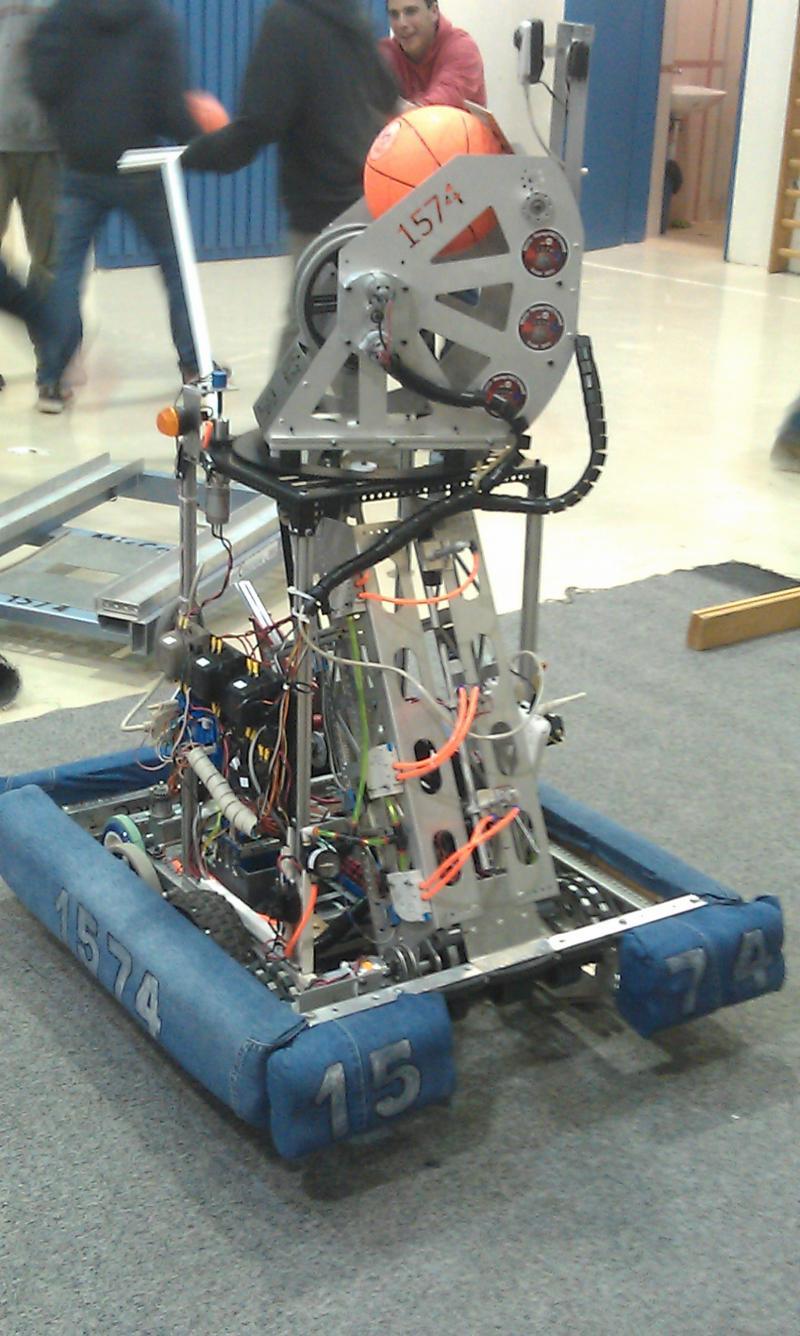 Abilities:
Scoring two balls to the top basket in autonomous mode.
Able to score in every height.
Can score from the middle of the field.
The robot can rotate it's tower ~90 degrees each side.
Able to cross the barrier and the bridge.
Our robot can push another robot onto the bridge.
Capable of balancing with another robot.
Can control the turret's shooting speed and power.
Picking up to three balls and storing them.