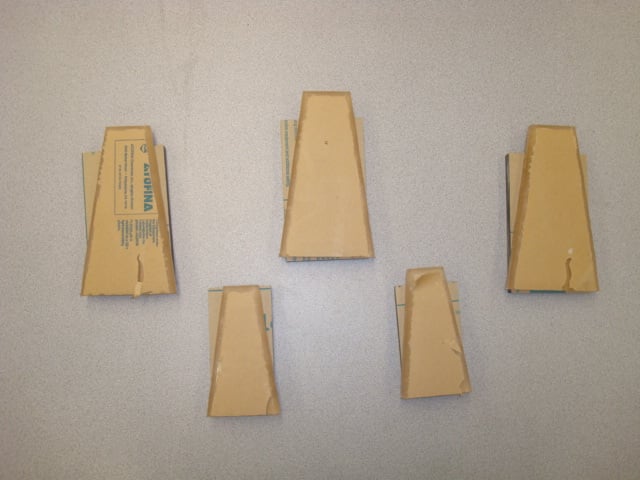 Material for the Mission Mayhem Trophies.
That's what I was thinking, Wayne.
Oh dear…
can we have a size reference in the picture?
Large trapezoidal pieces: base1 = 2"; base2 = 4"; altitude = 7"
Rectangular prism: 6"x3.5"x1/2"
Small trapeziodal pieces: base1 = 1-1/2"; base2 = 3"; altitude = 5-1/4"
Rectangular prism: 4-1/2"x2-5/8"x1/2"


I've got a fever and the only cure is more Mission Mayhem Trophy!
Mission Mayhem is known for hand make all the trophies. Team 1251 graciously accepted to create the trophies for this year. I can't wait to see the final piece. Mr. E said, we should be able to see a finished product by next Thursday. =)
… As always, the trophies relate to the game.