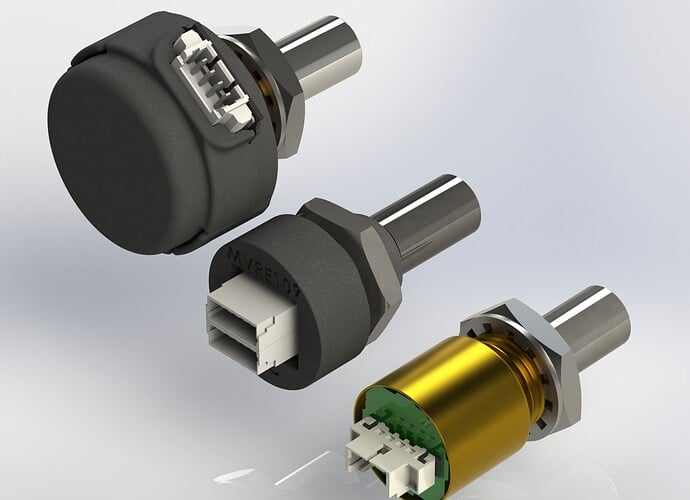 Presenting the MVRE-109, a compact, shafted encoder with high-precision incremental and absolute outputs. I went through several revisions of this model, including one that used a mini-HDMI cable for data transmission. Overall I'm very happy with it, and I think I'll sell a few of these to FRC teams. I'm looking at $21 shipped, which includes 2 6-pin cables so you can interface the absolute and incremental portions at the same time. Link to Ebay listing here:
http://www.ebay.com/itm/-/122123469731?
Picture shows the MVRE-109 between an US Digital S4 and a US Digital MA3.
Features:
-14-bit (16384-position) absolute position via SPI
-1000CPR (4000PPR) incremental with index
-28,000 rpm max
-3/8"-32 mounting thread (same as Grayhills, potentiometers, and US Digital Encoders)
-Same volume as an MA3 encoder (shorter, but larger diameter)
-Magnetic encoder for robustness
-Uses 6-pin JST SR-series cables
-1/4" shaft by default, but can be made to suit any size from 0.157"/4mm to 1/2"+
If you're attending CC or CCC I can give these to you in person.