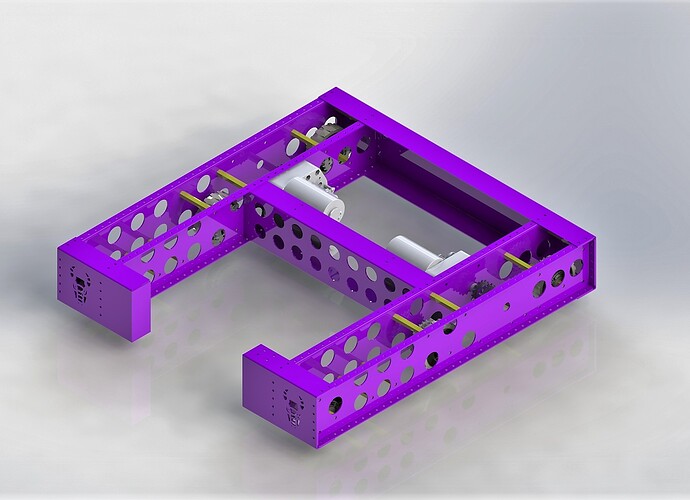 CAD model of MVRT's Sheetmetal Chassis. Uses 4" VEX DT wheels driven by 35mm chain and 2 VEX 2 CIM Ball Shifters.
High Speed: 15.86 ft/s
Low Speed: 7 ft/s
Looking to mount electronics along the C channel wall of the sheet-metal(along the back). Anyone have any experience with this?
Need to add bumper mounts and chain tensioners. Looking to use McMaster's snap slide latches in addition to L-channel for bumper mounts and McMaster spring chain tensioners. Anyone have any suggestions in this area?